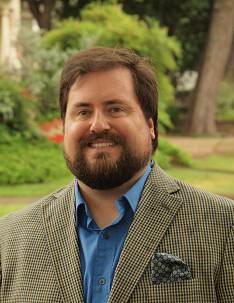 Josh Drescher
Producer, Project Manager, Certified ScrumMaster
Veteran game producer, designer and project manager with more than a decade of experience leading multi-disciplinary game development, software and UX research teams.
Experience
Lead Producer
2016 - present
PLAYSTUDIOS, Inc.
Responsible for the growth and management of PLAYSTUDIOS' backend developers, including Game Development, Platform tech, DB and QA teams. Supporting all products across the PLAYSTUDIOS portfolio of games and services, enjoyed by over 40 million monthly active users.
Director of Video Game Research and Product Development
2015 - 2016
HCD Research, Inc
Combining biometrics and neuroscience tools with expert analysis and traditional market research to provide comprehensive insights regarding usability, "fun-factor", UX and both non-conscious and cognitive emotional responses to video game products, concepts and media.
Producer and Creative Director
2012 - 2014
Rocket City Studios
Senior Producer for Second Chance Heroes, a humorous action RPG and our studio's inaugural title. Responsible for art, narrative, audio and level content direction, in addition to high level studio planning and production.
Senior Designer
2010 - 2012
Rocket City Studios
Designed core tools and systems for Second Chance Heroes.  Helped guide initial development of core proprietary technology including client, scripting and world-building tools.  Developed new IP, including narrative and quest design. Helped guide art direction and design.
Associate Producer
2006 - 2010
Electronic Arts (BioWare Mythic)
Managed the team (designers, artists and coders) responsible for designing and implementing combat, careers, grouping and guild systems for Warhammer: Age of Reckoning. Drove significant viral marketing efforts including podcasts and newsletters that resulted in 1 million+ monthly views and 750,000+ subscribers. Acted as the public face of Warhammer: Age of Reckoning pre-launch to global markets including US and Europe (via partnerships with GOA). Guided post-launch messaging for Warhammer Online: Age of Reckoning. Acted as a primary global face helping to expand product reach to markets including western Europe, Russia and Asia.
Assistant Producer
2001 - 2006
Mythic Entertainment
Responsible for asset integration (via Perforce) and daily builds for Imperator Online. Assisted with asset integration and milestone builds for Dark Age of Camelot: Catacombs. Acted as primary point of contact between art, design and production leadership.
Product History
Second Chance Heroes – (2014) Ultima Forever (pre-production design) – (2013) Warhammer: Land of the Dead – (2009) Warhammer: Age of Reckoning – (2008) Imperator Online – (unreleased, 2005) Dark Age of Camelot: Catacombs – (2004) Dark Age of Camelot: Trials of Atlantis – (2003) Dark Age of Camelot: Foundations – (2003) Dark Age of Camelot: Shrouded Isles – (2002) Dark Age of Camelot – (2001)
Education
Loyola University, Maryland
Class of 1999
BA Political Science, with Honors
Skills
Agile Project Management
I have been managing multi-disciplinary development teams for over a decade. During that time, Agile project management methodologies like Scrum have been an invaluable source of structure, transparency and efficiency.
Game Production
From ideation, through prototyping and full production, then onto live service management, I have been a part of successful game development teams at every step of the production life cycle.